Grip Packages
Combo Packages Grip & Lighting
Welcome to Light It Up LA's Grip & Lighting Truck Rentals. Coming to you with over 20 years of custom grip lighting experience, we're proud to offer access to our video production rental trucks. These special prop vehicles are offered at some of the industry's best rates. Save time and avoid production disasters by coming directly to the source. All of our film lighting, movie lighting, video lighting and grip equipment are available at discounted rates based upon your production timeline needs. Give me a call today and I'd be happy to get you rolling.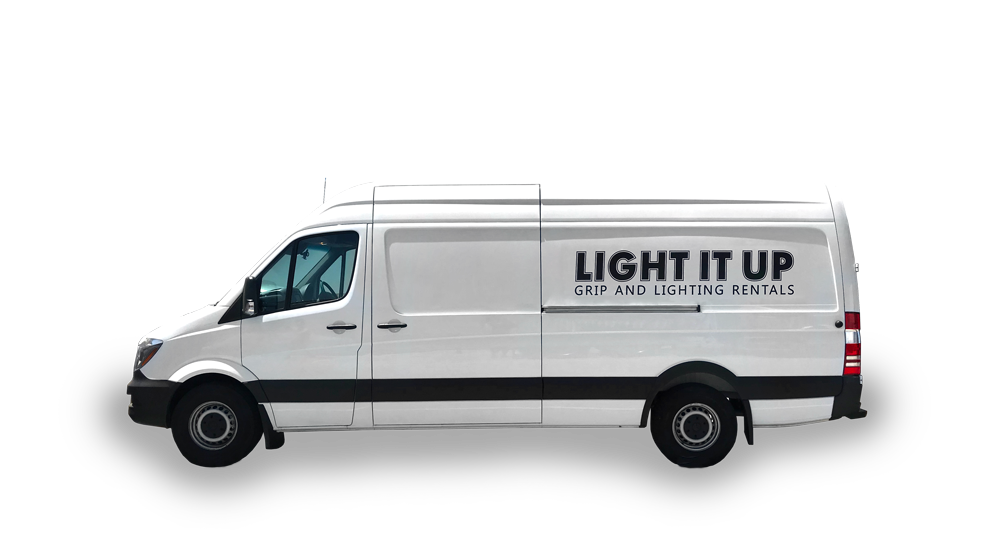 1 Ton Sprinter
Grip Package
2017 Mercedes Benz Sprinter 2500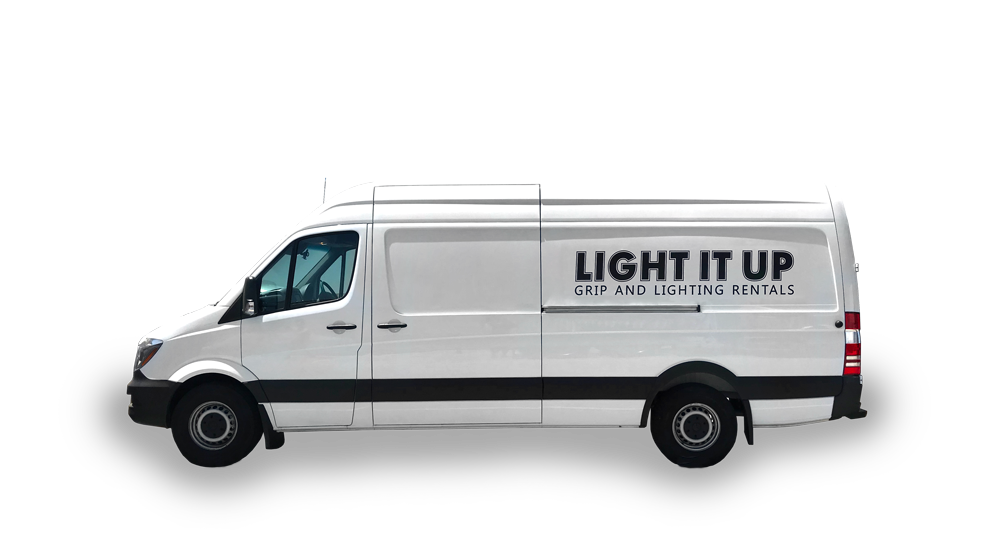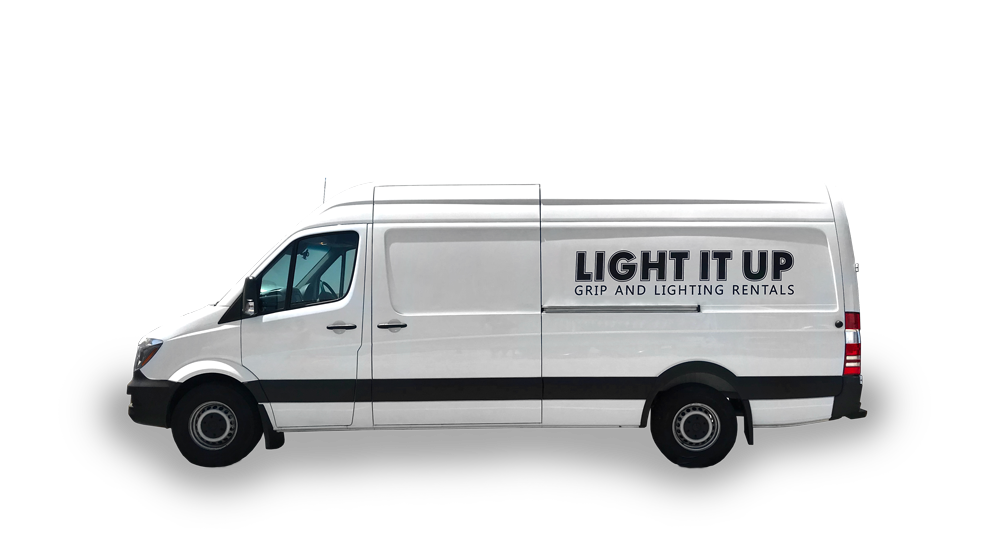 2 Ton Sprinter
Grip Package
2017 Mercedes Benz Sprinter 2500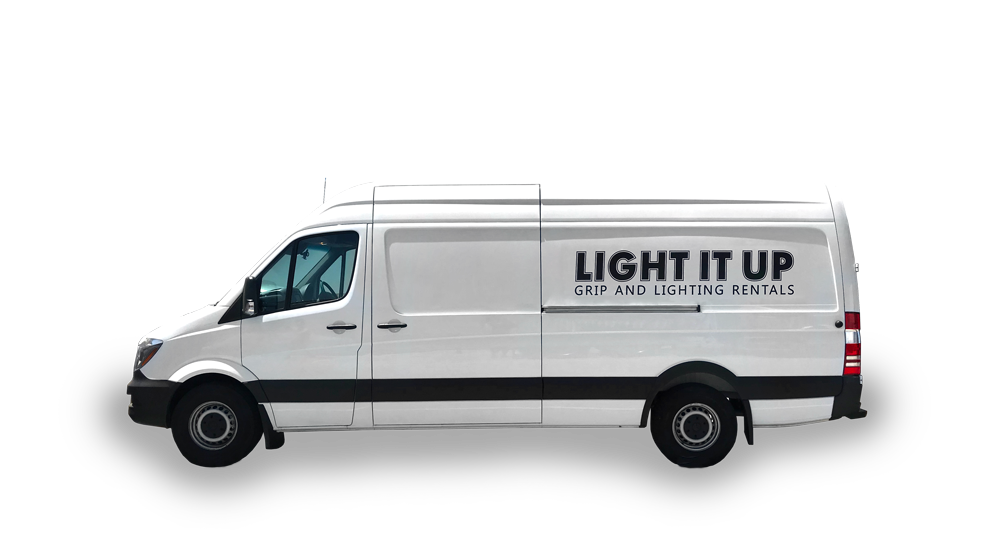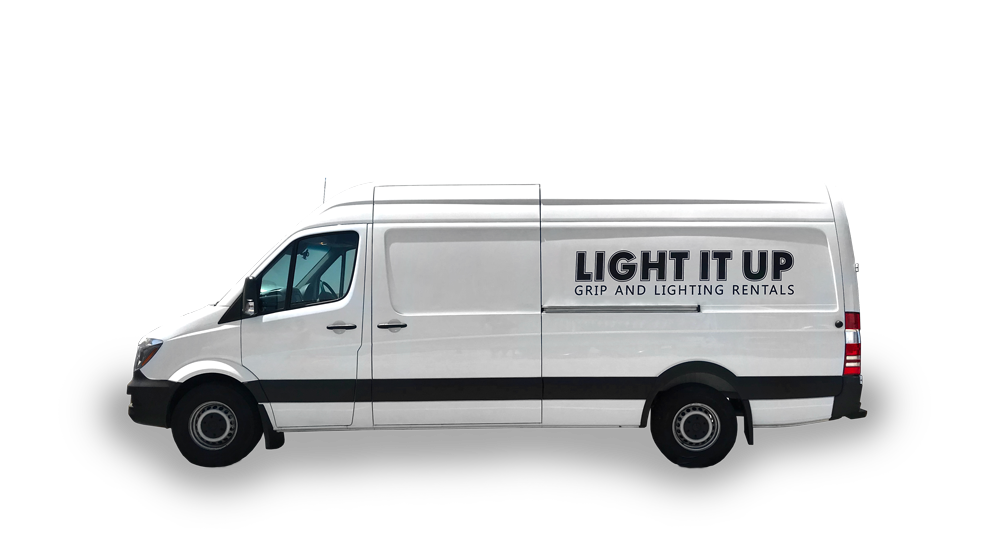 2 Ton Sprinter
Grip Package
2017 Mercedez Benz Sprinter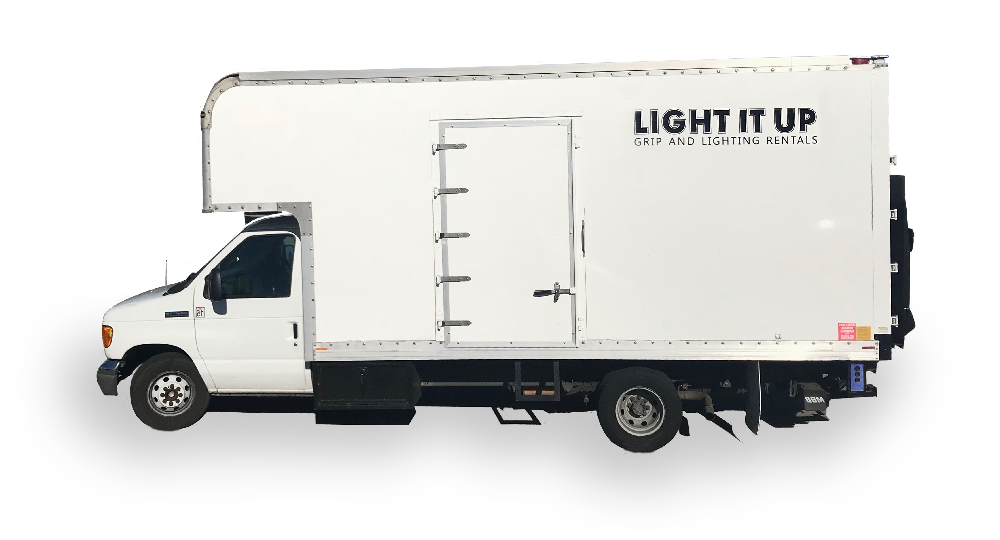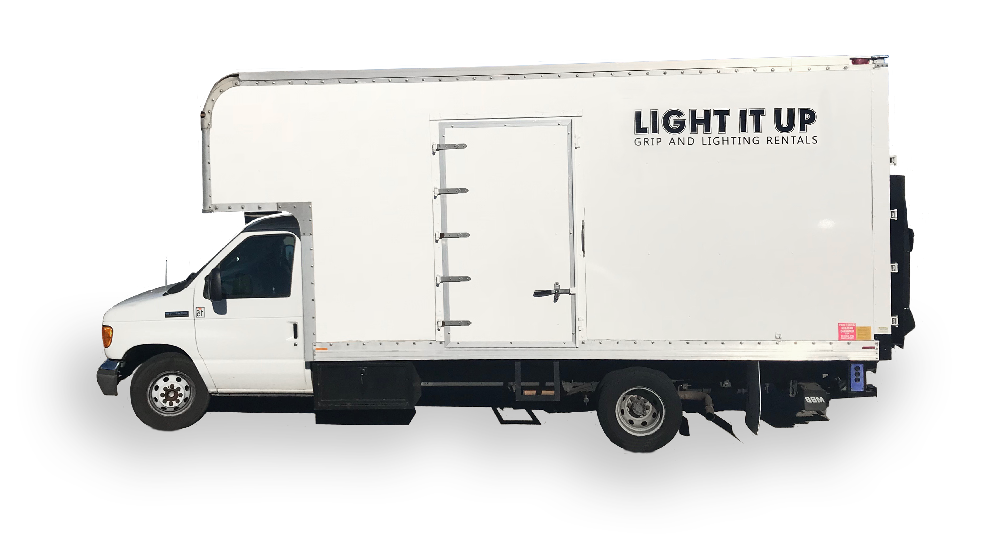 5 Ton Grip Package
(17' - 3 Ton Truck)
2006 Ford E450/V10 '17 Studio Box Truck
Get the best lighting and grip truck package:
LightItUpLA@Gmail.com or 818-679-4321
Extensive Inventory for Customizable Packages
We have an extensive inventory available to enhance your film or any kind of production, and we will go the distance to make sure you get what you need to make your shoot the best!
We can provide:
Grip and Lighting Trucks
Lighting Trucks
Grip Trucks
Generators
LED & Fluorescent Lighting
Film Lighting
Light Kits
Expendable Supplies
HMI
Tungsten
Carts
Dollies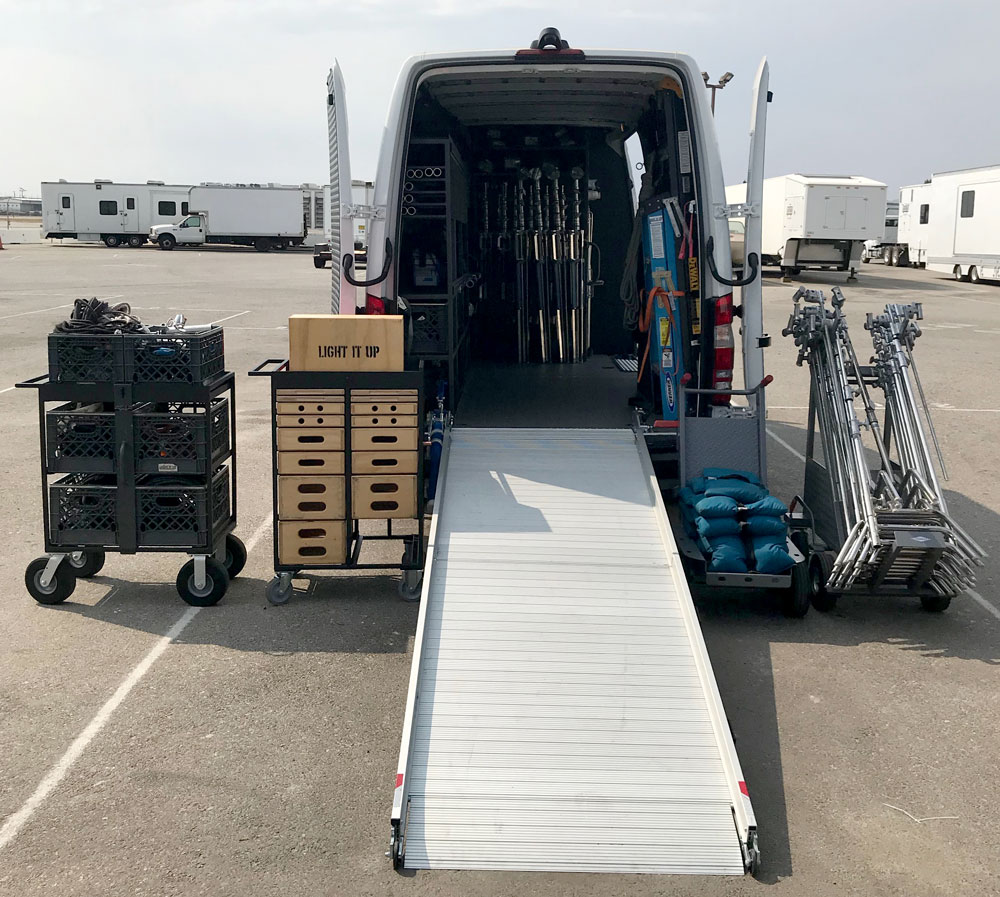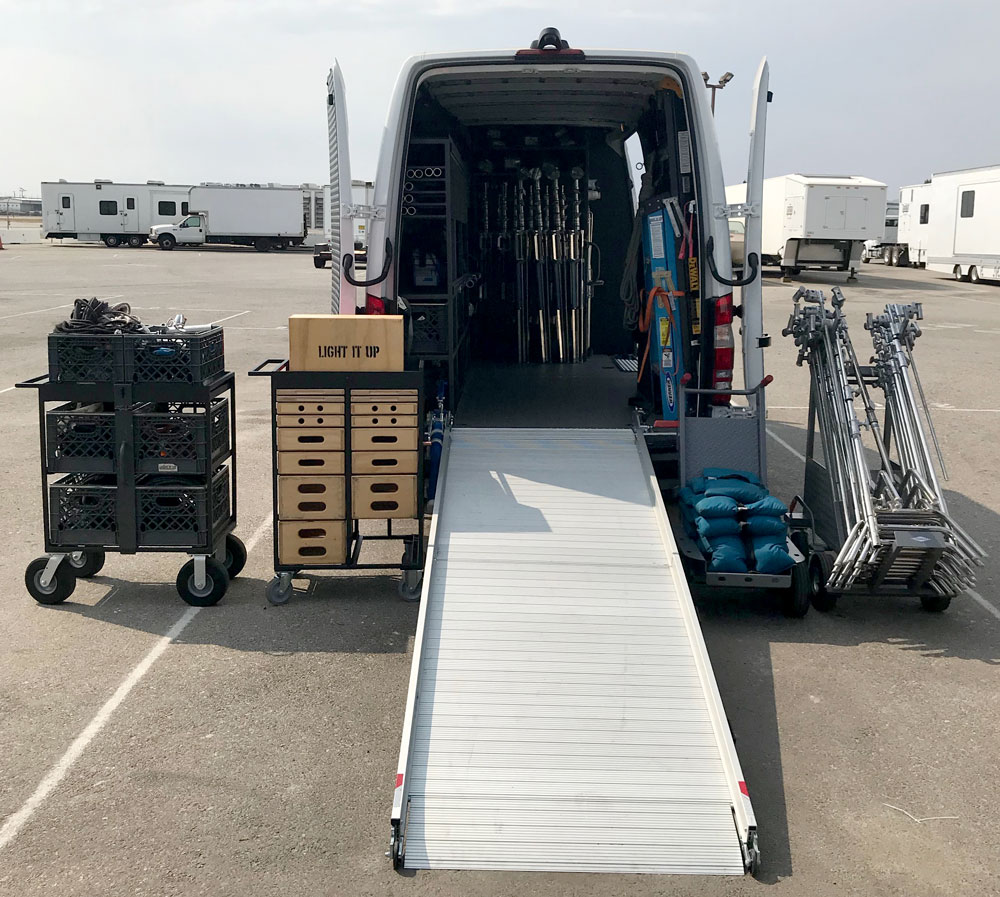 "I've had the pleasure of working with Chris twice now. Both times he was incredibly knowledgeable, efficient, respectful and hard working. If you are looking for a talented Gaffer who will get you a great look regardless of budget, I would not hesitate to hire Chris!" 
Johnny Derango
"Light It Up and their employees were an amazing help during our production. You can't go wrong with these guys and I would recommend Pablo and his crew  to anyone involved in film, tv, or video industries. Hire them for movie lighting rental services''.
Andrew Schaff
"Christopher was a treat to work with and went the "extra mile" to get us through our shoot day smoothly and professionally. He has a great eye for detail and with his team, Christopher helped to make it one of the best out of town shoots in quite a while!" 
Richard Lyons